Animal rights news from Russia
The Newsletter of the Animal Rights Centre VITA
No. 3 / 2008
In this issue:
---
The New VITA Film wins a Prize at the "Stupeni" (Steps) Film Festival
On November 27-30 the second Annual "Stupeni" (Steps) festival, named after Tatyana Pavlova (founder of animal rights movement in Russia), took place in the House of Cinema in Kiev, the capital of Ukraine. The event was organized by the Center for the Ethical Treatment of Animals "Zhizn" (Life).
This year 90 films devoted to human and animal rights were shown at the festival.
Artemiy Troitsky, journalist and music critic, and Stanislav Kucher, presenter of the TV program "Sovershenno Secretno" (Absolutely Secret), were honorary Russian guests of the festival. An exhibition of thematic animal rights posters (vegetarianism, fur&leather, animal testing, hunting, bullfighting, circuses, zoos etc.) brought to the festival by VITA took place in the foyer of the House of Cinema.
The jury was composed of the following people: Arkadiy Filatov, writer, script-writer (Ukraine), Ilona Gonsovskaya, artist (Latvia), Konstantin Sabinin, VITA project manager (Russia), Edward Kuskovsky, actor, gallery owner (USA), Valeriy Lovchinovsky, wildlife conservation specialist, biologist, documentary film-maker (Ukraine), Sergey Otvodenko, poet (Ukraine).
Three press conferences were held during the days of the festival; organizers of the event, members of the jury, honorary guests, directors and actors of the contest films took part in them.
VITA presented at the festival the new film "Slaughter-Free Zone" that tells the spectators about the flight of Russian celebrities to the White sea in order to protest against new-born seal slaughter. The film was awarded a special prize in the nomination "The Best Animal Rights Documentary". foto

---
Vegan Celebrities Cook Specialties of the House at Food Show
Every year a Food Show is held in Moscow. It is a festival during which chefs and show business celebrities cook their specialties of the house, share the secrets of their favorite dishes as well as the secrets of health, beauty and slimness. It is a great thing that non-vegetarian celebrities were cooking their specialties before the cameras against the background of a two-meter-high VITA vegetarian poster!
VITA presented the topic of vegetarianism at the festival – in the foyer leaflets, books, videos and other information about vegetarianism was distributed. But the main accent on vegetarianism was done by Maria Kalinina, the winner of the first beauty contest in the USSR; VITA invited her to the show. Maria organized a vegetarian show that included demonstration of difficult yoga exercises, cooking tasty and healthy vegan dishes etc. Music group "Scenakardia" (its soloist Alexey Martynov is vegan and raw-foodist) also spoke in front of TV cameras about healthy and humane recipes.
---
Russian Student who Protested Against Animal Experiments Nominated as a "Giraffe Hero"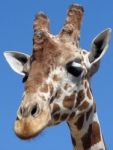 A scandal beginning in September 2006 at the Institute of Veterinary Medicine and Zootechnology of the State Agrarian University in Blagoveshchensk has led to recognition in 2008 for the student involved.
Yulia Ananieva, a fourth-year student, refused point-blank to participate in cruel experiments on animals which were taking place within the Department of Surgery. She said "No" when she was told by her professor A.Chubin to catch a stray dog or a cat and bring it to the classroom. A. Chubin is the main teacher who upholds that cruel tradition at the university. Elena Kocherga, another student, and Natalia Kalinina, a philosophy professor, supported Julia Ananieva. Together with the Amur Ecology Society "Ulukitkan", they organised a press-conference: "Veterinary surgeon students against vivisection".
InterNICHE* and VITA sent several appeals to the University administration suggesting humane alternatives instead of experiments on animals. They widely covered the issue in the media. As a result, experiments on animals were stopped in the Department. But the "rebels" were persecuted by other students and teachers, so that Yulia had to leave. Now she continues her studies at St. Petersburg Veterinary State Academy – one of the educational institutes where humane alternatives to animal experiments have been introduced with major support from InterNICHE, IAAPEA and VITA.
On June 2, 2008, The Giraffe Heroes Project, a US non-profit organisation whose mission is to urge people to take responsibility for making their world a better place, nominated Yulia as a "Giraffe Hero" and awarded her the Giraffe Commendation. VITA and InterNICHE congratulate Yulia and wish that her education will be completed successfully. In July 2008 VITA and InterNICHE-Russia published a press release about Yulia's victory; as a result, 12 different internet media agencies have covered the event. Further information on the scandal can be found in a detailed report at www.interniche.org/update_ru.htm
---
*InterNICHE – International Network for Humane Education. VITA – is official InterNICHE partner for 2007-2008.

---
In Memory of Tatyana Pavlova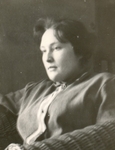 On August 21 VITA published the memoirs of Tatyana Pavlova (14.03.1931 -21.08.2007) on its site. Tatyana Pavlova was an initiator of the movement for animal protection in Russia. "Recorded on audio tape, Tatyana Pavlova tells us about the birth of this movement in the Soviet Union. We edited and typed out this valuable resource," said Irina Novozhilova, VITA president. "Those who protected animals had to work in very harsh conditions during those years (1950-1960). They had no support from the government and no laws to help their activity. And there were no possibilities to attract media attention to those problems as the media were controlled by the government. It was almost impossible to create any organisation for animal protection at that time."
Nevertheless, Pavlova and her colleagues were able to open a Section on animal protection at state level. It was a part of government committee for nature protection. These people began to inspect vivariums, slaughterhouses, and places where homeless animals were brought after being caught on the street. They investigated cases of cruelty to animals. The Section introduced "Rules of using experimental animals", approved in 1977 by Petrovsky, the Minister of Public Health Services of the USSR. That document saved thousands of experimental animals and it is still the only legislative act in this sphere.
After the USSR disintegrated in 1989, Pavlova created the first post-Soviet vegetarian society and the first Russian organisation for the animal rights – the Center for the Ethical Treatment of Animals (CETA). In 2003, VITA was founded on the basis of that organisation.

---
Voronezh University: the 9th Institute to Sign an Agreement on Stopping Animal Experiments
On July 17, 2008 Nick Jukes, InterNICHE Co-ordinator, signed an agreement on stopping animal experiments with the Veterinary Faculty of Voronezh State University named after K.D. Glinka (Department of Pharmacology, Toxicology and Parasitology). This is the ninth Russian educational institute to sign with InterNICHE for this purpose. The agreement included donating computer programs that can replace animal experiments. Thanks to this project, the lives of 10-15 rabbits, 80-100 rats and 200 frogs will be saved annually. in russian

---
The 24th of October – Day of Humane Education
Every year Russian animal protection organisations celebrate the 24th of October as the Day of Humane Education. VITA, InterNICHE and IAAPEA chose this date to mark the historically important signing, in 2005, of an Agreement that banned experiments on live animals at St. Petersburg Veterinary State Academy (Department of Pharmacology). The Academy became one of the first educational establishments in Russia to have signed an agreement on alternatives to animal experiments.
Many other institutes followed that example and renounced experiments on animals. This year, on the day of humane education, messages were sent to all Russian veterinary, medical and biological institutes. The messages contained an appeal to introduce humane methods of medical education, and informed them of the InterNICHE resources available to support that process.

---
The Law and Animals in Russia: Round Table at RIA-News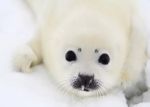 On December 15, VITA held a round table discussion at the Russian Agency of International Information (RIA-News), devoted to the law and animals in Russia. The starting point for raising the topic of animal rights protection in Russia was the situation with seal slaughter at the White Sea. A recent VITA campaign which involved flying Russian celebrities by helicopter to see new-born seals aroused a great response in Russian society. Thanks to the campaign, the slaughter of new-born seals did not take place. Unfortunately, the slaughter of adult harp seals (greys) was not prevented. Taking advantage of mass media interest in the problem of seal protection, VITA publicised the fact that there is no law for animal protection in Russia. The rejection of a draft law in 2000 allows tyranny over animals to continue.
The flight of Russian celebrities to the ice on the White Sea was
greatly appreciated by the Ministry of Natural Resources of Russia who has chosen it as the Best Ecological Project of the Year, and its participants
were awarded medals during the Round Table. The prize was given by Oleg
Mitvol, Vice-Chairman of Russian Nature Supervision.
Representatives of the mass media as well as the following people took part in the Round Table:
Oleg Mitvol, Vice-Chairman of Russian Nature Supervision
Irina Novozhilova, President of VITA
Oleg Prodan, President of the club "Living Nature"
Artemiy Troitsky, journalist, music critic
Alyona Sviridova, singer
VITA expresses gratitude to WSPA for its help in the campaign aimed at passing a Federal Law for the prevention of cruelty to animals.

---
Books by Dr Robert Sharpe about Animals Experiments: First Translations into Russian
VITA has translated into Russian two books by scientist Robert Sharpe: "The Cruel Deception" and "Science on Trial". The translations can be found at VITA website www.vita.org.ru. These books have radically transformed the conventional way of thinking which associated progress in medicine with experiments on animals. Robert Sharp has done a lot of work studying breakthroughs in medical research and testing, and has demonstrated the ineffectiveness of experiments on animals. in russian
---
VITA Celebrates International Animal Rights Day
VITA commemorated the 11th International Animal Rights Day, celebrated annually on the 10th of December, by signing the International Declaration for Animal Rights. On the 11th of December VITA celebrated that day in the youth club "Daniil" by showing various films on animal rights, organizing a vegan banquet and distributing materials on animal protection.
---
VITA film "Hamburger as it is" (The Truth about Hamburgers) is Awarded the Main Prize in the Category "Author's Cinema"
VITA film "Hamburger as it is" (The Truth about Hamburgers) is Awarded the Main Prize in the Category "Author's Cinema"
The first Russian film about vegetarianism, made by VITA in 2005 with CIWF support, was awarded the first prize at the Moscow festival competition, "That's the Way I See the World". The festival is devoted to children's and youth creative work and is held under the aegis of the municipal office "Youth Leisure Center "Daniil"". The award ceremony became the basis of the report about vegetarianism that will be shown on the TV channel "Stolitsa" (The Capital) on January 2009. Film in russian: (download avi. 40Mb. 13:30) on-line
---
Famous Vegans Congratulate Russians on International Vegan Day
On November 1st – International Vegan Day– VITA published on its website interviews made earlier with famous Russian vegans: Olga Shelest, TV presenter, mathematician couple Israel and Tatyana Gelfand, Maria Kalinina, actress and winner of the first Moscow beauty contest, Ilona Gontsovskaya, artist, Alexey Martynov, soloist of the music group "Stsenacardia", Anna Fomina, photo model, and Irina Ozyornaya, writer.
---
New Materials of the Project "Vegetarian Russia"
It is often said that vegetarianism is some new-fangled phenomenon that came to Russia from Western countries during the last years. Such an opinion is simply wrong.
In 2006 VITA started a unique project with the aim of telling Russians about the philosophy of non-violence and ethical vegetarianism – thousands of Russians chose that way at the beginning of last century. Magazines and books of the pre-revolutionary period capture the atmosphere of progressive Russian circles: the facts recounted in those documents, that were saved by a miracle, evidence the flourishing of ethical ideas in pre-revolutionary Russia. Such things as vegetarian settlements, schools, nursery schools, canteens really existed at the beginning on the last century in different Russian cities and disappeared when a new political epoch began in 1917. Every month VITA carries out thorough research, collecting and restoring of archive documents devoted to vegetarianism in the 19th and 20th centuries. In October 2008 VITA published on the website a new set of scanned and printed documents – about 100 articles from the magazine Vegetarianskoye Obozrenie (Vegetarian Survey) published in Kiev in 1913.

---
InterNICHE Regional Meeting and activities in the Ukraine
A third InterNICHE Regional Meeting for Russia and CIS countries was held on 25-27 September in Kharkov (Ukraine). Among the participants were: InterNICHE Co-ordinator Nick Jukes, InterNICHE activists and members of other organisations for animal protection from Kharkov, Donetsk, Moscow, Perm, Prokopyevsk and Minsk. The participants studied computer programs, manikins and other tools to replace dissection and experiments on live animals. They exchanged news and opinions on the development of humane education in their cities, and discussed plans for the future.
The meeting was followed by visits to Sumy University by Nick Jukes and InterNICHE Partner Dmitry Leporsky to progress collaboration on replacement, and by a major press conference in Kiev to address progress in humane education across Ukraine and the whole of the former Soviet Union.

---
VITA Becomes a Member of EVU
In September, 2008 VITA became a member of the European Vegetarian Union (http://www.euroveg.eu/).
The European Vegetarian Union is an umbrella organization for vegetarian societies and groups in Europe. The Union comprises about 200 members from more than 30 countries who share one common goal: a world without slaughter but with respect for life in all its forms.
"It is an important event for our organization", - says Irina Novozhilova, VITA president. - "Promotion of vegetarianism is the main part our activities as most agricultural animals are being killed for humans' pleasure – to say nothing of ecological problems connected with meat production."
VITA is grateful to Erwin Lengauer for covering our membership fee.
---
The Animalist Artist is Promoting Animal Rights Ideas through Art
This year a series of exhibitions of works painted by Ilona Gonsovskaya, a vegan and animal rights activist, took place in the Baltic countries. The topic of the exhibition was the suffering of animals in different spheres. The inscriptions are very symbolic and clarify the artist's position. For example, the caption below the depiction of a cock runs: "There were blessed times when this bird flew. Wings were taken away from him but he wasn't deprived of the memory of flying".
VITA invites the artist to different animal protection events, and her pictures are shown during them. For example, two years running Ilona's pictures have been exhibited at the cinema festival "Stupeni" (Steps").

---
Cardiologists Impressed by the Canine Manikin "Jerry"
The veterinary clinical skills training manikin "Critical Care Jerry", developed by the American company "Rescue Critters" and brought to Russia by InterNICHE to lend to Russian universities, became popular among professors and students throughout all of Russia long ago. Jerry is an active participant in all animal protection events carried out by VITA and InterNICHE, and can be met at press conferences, exhibitions, seminars, school presentations, talk shows and concerts. The possibilities to replace laboratory animals are several: one can practice on Jerry intravenous injections, thoracentesis, intubation, bandaging, pulse and artificial respiration; and listen to a range of high-quality breath and heart sound simulations.
In November 2008 the Association of Practicing Veterinary Doctors – the organisers of the seminar for vets improving their skills and qualifications in cardiology – became interested in the possibilities of Jerry. Elena Maroueva, VITA director and InterNICHE national contact for Russia was invited to the seminar to make a presentation about alternatives to animal labs in education and after that the participants of the seminar one after another worked with Jerry and thus learned to identify cardiac pathologies. The organisers and participants of the seminar were sorry that they couldn't devote the whole day to working with the manikin and discussing the potential of alternatives.

---
InterNICHE and VITA visit the State Agricultural Academy of Velikie Luki
Since 2005 InterNICHE has been signing formal Agreements about eliminating animal labs with Russian institutes. In most cases it comprised introducing alternatives to animal labs in one department. The State Agricultural Academy of Velikie Luki is the first educational institution in Russia that gave up animal labs in a whole Faculty. Professors of this university use different alternatives donated by InterNICHE, and also develop alternatives themselves.
On 7 November 2008 Elena Maroueva and Irina Novozhilova visited the Academy in order to strengthen the relationship with its governing body, to speak with journalists and to make presentations to students. But the main aim of the trip was shooting film about the Academy that will be included in the film about humane education in Russia and CIS countries; this film is being prepared now by VITA and InterNICHE and is financed by Doctors Against Animal Experiments Germany (DAAE). Several TV reports and articles about the VITA-InterNICHE visit to the Academy came about as the result of the trip.
Dear Animal Friend,
Thank you for your love and compassion for animals. Thank you for caring about abused animals in Russia – such a faraway place to you. Thank you for being there for animals in your own way.
If you have the means, please support VITA in any way you can. This will help us continue our animal rights campaigns. We cordially thank our readers who have helped us so far. Thank you, friends!
We also thank Sheelagh Graham and Elizaveta Komarova for translating and editing this newsletter.
If you are not on VITA's mailing list yet but would like to receive our free quarterly e-newsletter, please send your e-mail address to vita-russia@yandex.ru . To unsubscribe, please write to the same address.
Yours truly,
Elena Maroueva, Irina Novozilova
On behalf of VITA
VITA's Bank Details
Intermediary: Citibank N.A, New York
Swift: CITIUS33XXX
Account of Beneficiary's Bank:10961534
Bank of Beneficiary: Ost-West Handelsbank AG
Frankfurt/Main
Swift: OWHBDEFF
Account of Beneficiary: 0104162433
Beneficiary: RUSSTROYBANK
Moscow, in Favor of the Centre for the Protection of Animal Rights (VITA)
Acct. No. 40703978400090001768
Purpose: Charitable Donation